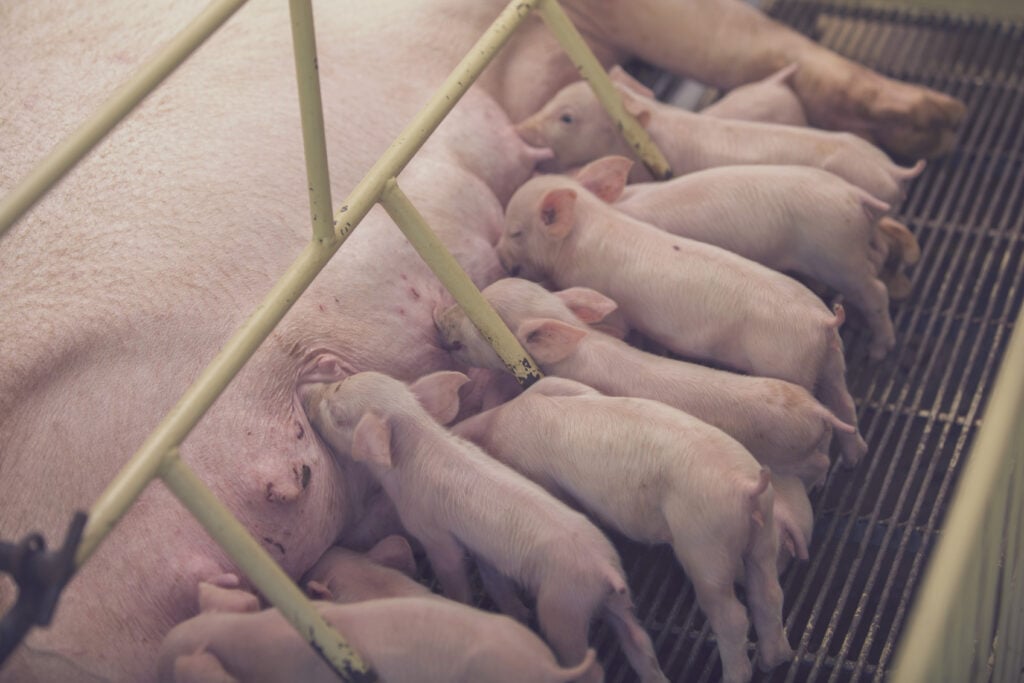 Content updated in September 2023.
Any farm is capable of maximizing its productive potential based on its facilities and structure, but many fail to do so. To achieve this, it is necessary to analyze production in a systematic way, combining zootechnical data with the production process. But where should you start?
The first step is to define the farm's goal, i.e., how many animals the farm needs to deliver in a year. Next, break down that goal into weekly deliveries. Through weekly monitoring, it will be possible to see if the farm is on the right track to achieve the expected results, identify areas for improvement, and uncover business opportunities.
It is important to identify problems that may result from failures in other stages of the process, as a consequence of other actions that were taken – or forgotten – in earlier stages of production. Identifying these issues and addressing them improves the farm's utilization of its production potential.
Do you know what are the most common problems that prevent a farm from realizing its full production potential?
Not meeting mating targets
To meet the planned weekly deliveries – and thus reach the annual target – it is necessary to think about how much mating is needed to produce the expected number of animals. If the matrix mating process does not occur homogeneously, it will affect the rest of the production flow.
Sows not in production and losses during gestation
Sows are like the "machines" of a farm and need to be in production; downtime results in waste, which is not always noticed.
Live born piglets below genetic potential
Animals have genetics that allow for a certain production potential, and it's important to keep the number of live born piglets close to that potential. If it isn't, there is likely some waste occurring during the production process that needs to be corrected.
Losses in maternity (animal deaths)
With breeding goals met, sows in production, and genetics being fully utilized, attention must be paid to maternity to prevent animal losses.
Losses in the nursery (animal deaths)
The same applies to the nursery. To avoid wasting the work done so far, it's necessary to monitor loss rates to keep them within acceptable limits.
Losses in finishing (animal deaths)
This is the time to reap the rewards planted months ago, and any unexpected loss is a waste that will impact financial results.
As you may have already noticed, effective production planning and a keen eye for waste offer a good chance to manage the quantity of animals delivered efficiently. Are you interested in the content and want to go further? In this article we present the seven main wastes in snimal production